Onboarding & KYC/CRM
Documentation profile checks
AML checks & name checks connectors
Risk profiling MiFID II, GDPR, LSFin/LEFin
MiFIR, Advisory workflow & reports
Meeting & Call reports
Multi-custodian consolidations
More than 80 custodian connectors
Risk strategy constraints
Performance & benchmaks attributions
Non-financial assets
Fund look-through
Simple single entry screen
All instrument types
Pre/Post trade checks
Model rebalancing
Bulk order proposal
Hedging tools
Mobile Tailor made reporting
Secured eBanking access
Client accounting
Secured mailbox
Management & Performance fees invoicing
Market data & prices connectors
Retrocessions tool
Clients profitability
External fee analysis
Full Front/Middle/Back-office platform
Advices
General ledger
Balance sheet, P&L and Forex positions
Nostro accounting
Our mindset: You focus on your business, we focus on the IT platform & solution.
Easy pricing model : one single all-inclusive monthly fee.
Setup & Implementation : Customisation, White labeled, a professional local team, training & helpdesk included.
No hardware investments : platform provided in SaaS mode (Software as a Service) on TeamWork servers. On premises setup also available upon client request.
IT Management by TeamWork (Security, maintenance, backups, failover).
All new versions and new functionalities included.
ABOUT US
TeamWork is a Swiss company specialized in IT services & solutions. Founded in 1999 by its current CEO Philippe Rey-Gorrez, the company has grown over the years and has now reached 800 employees and is present in 9 countries all over the world. The headquarter is located in Geneva/Switzerland.
TeamWork has 2 main areas of activity:
– Consulting / Professional Services with four domains: Business Consulting, SAP Business Solutions, Data Analytics and  Technology Platforms.
– Software: solution dedicated to wealth management players WIZE by TW.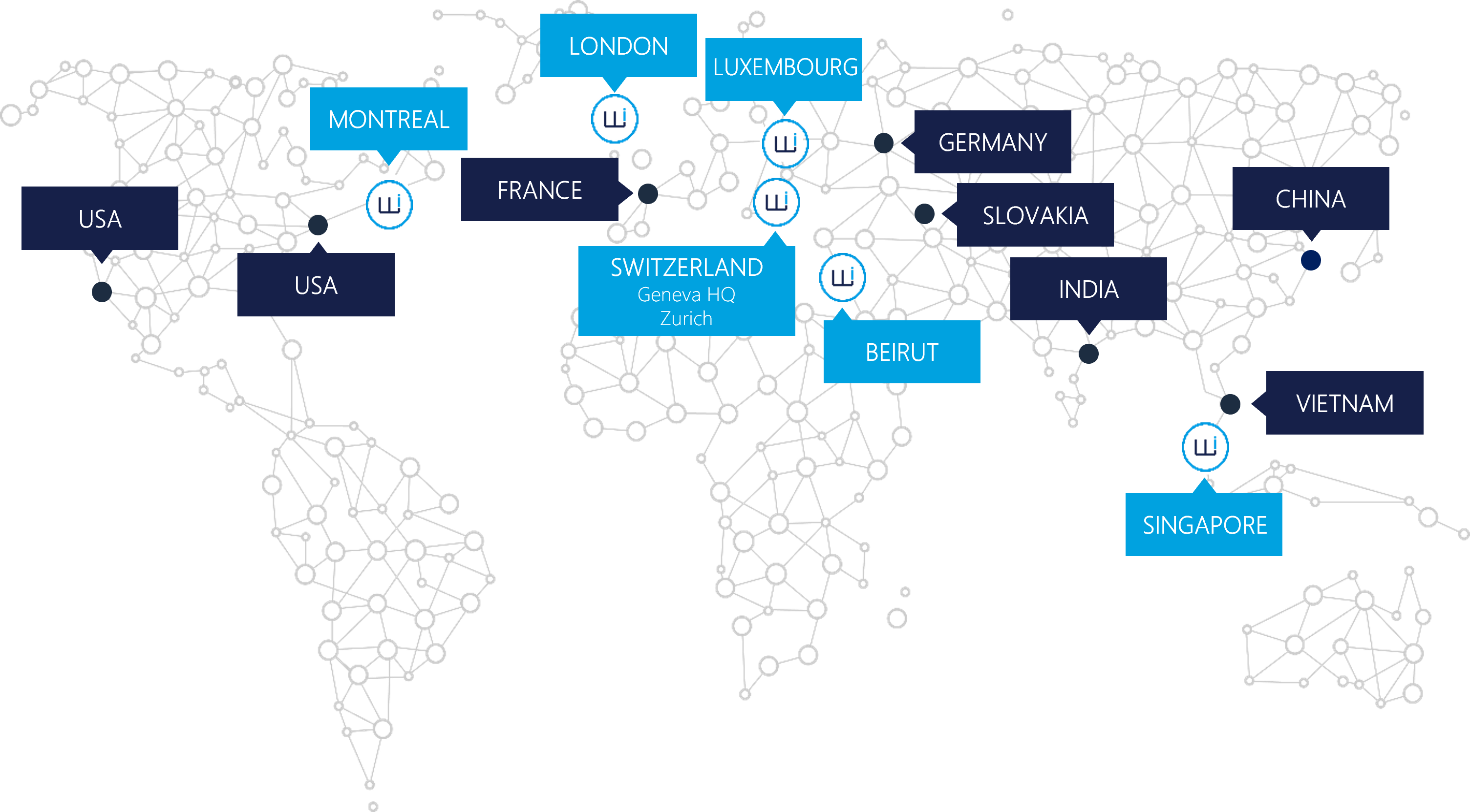 OUR OFFICES
WIZE by TeamWork GENEVA
Wealth & Banking Solution Dept.
16 Chemin des Coquelicots
CH-1214 Vernier
Phone: +41 22 949 13 15
info@wize.net 
TEAMWORK ZURICH
TeamWork Schweiz AG
Althardstrasse 80
8105 Regensdorf, Zurich
Phone: +41 22 949 13 15
info@wize.net
TEAMWORK MONTREAL
Bureau 300
239 rue Notre Dame Ouest
H2Y 1T4 Montréal, QC (Canada)
Phone: +1 (514) 254 3582
info@wize.net
TEAMWORK SINGAPORE
Keck Seng Tower
133 Cecil Street, #09-02
Singapore 069535
Phone: +65 6221 7632
info@wize.net
TEAMWORK LUXEMBOURG
TeamWork Luxembourg Sàrl
33-39, Rue du Puits Romain
L – 8070 Bertrange, Luxembourg
Phone: +352 2 711 3086
info@wize.net